JET.NEAT SERIES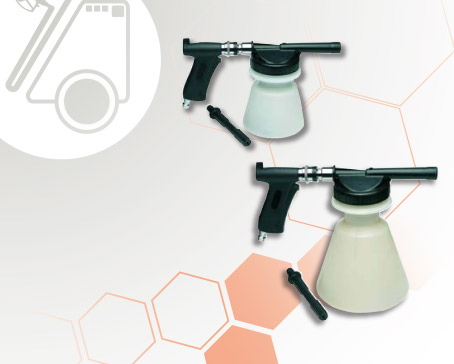 WET FOAM EQUIPMENT
APPLICATION of diluted solution with the JET.NEAT SERIES hose-end proportioners is easy. On / off functions are finger-tip controlled using a trigger on the spray nozzle. To rinse, the concentrate container is disconnected using an easy-to-operate quick coupler, which is designed to allow either a full width spray or powerful jet stream when rinsing. This range of control helps personnel put the solution only where it's wanted. Handles on larger containers increase the operator's control over applicatione
Jet Neat eliminates the time and hassle of manually mixing concentrates, which not only increases labor productivity, but also increases concentrate performance. Solutions are consistently mixed as directed by the manufacturer.
Since concentrates are mixed only as they are applied, they are fresh and will perform at peak power, and waste is minimized.